SIRAJ fund managemement company
Siraj Fund Management Company (SFMC) is the first dedicated Palestinian private equity fund manager, founded by Massar International in 2003 for the sole purpose of managing investment funds in Palestine. SFMC's first fund, Siraj Palestine Fund I, was launched on February 3, 2011, with a value of $90 million USD. SFMC is currently raising its second fund at $90 million USD, Siraj Palestine Fund II, with an expected first closing in Q3 2019.
SFMC's investments are aimed at unleashing the potential of its portfolio companies while spurring technological advancement, job creation and economic growth across Palestine. Its investment strategy captures opportunities in local and regional markets, and includes both privately-owned SMEs and publicly traded companies. SFMC capitalizes on local Palestinian talent and resources, and the extensive network offered by the General Partner, Massar International.
SFMC offers a focused and dedicated team equipped with the full scope of expertise in investing in Palestine, coupled with international fund management and hands-on business management consultancy experience. The company's dedicated staff of professionals utilize in-depth industry experience and recognized international qualifications to offer technical assistance to portfolio companies.
Our approach
The SFMC approach to investing combines the following key components: extensive due diligence, a strict investment committee approval process, counsel from international and local connections in assessment and implementation of investments, acquisition of an influential equity positions with a long-term holding strategy, and diversification of investment type per deal.
SFMC investments aim to generate stable economic returns while creating development impact that will benefit the Palestinian economy and society as a whole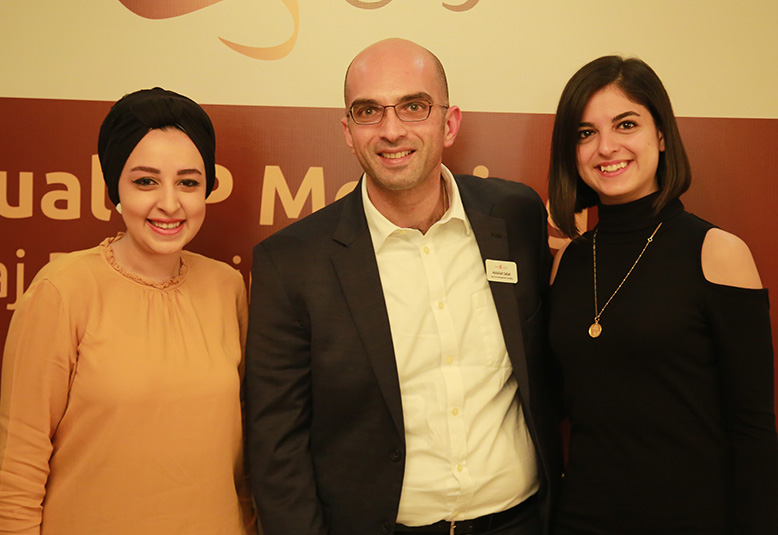 Our General Partner
Massar International, is a holding company, founded in 1994 by Palestinian-American businessman Bashar Masri. Headquartered in Rawabi, Palestine, and with more than 30 subsidiaries and investments, Massar International seeks to integrate the Palestinian economy into the global market and promote economic growth.

As General Partner, Massar International offers SFMC an unsurpassed network of industry contacts, in addition to extensive local and international experience from over a decade of investment and consultancy activities.
Top